Sometimes it's the little things...and ADRO has created the perfect "little thing" that adds a BIG impact on the exterior of your Tesla Model Y! Genuine Carbon Fiber Camera Covers. Add some visual appeal to the exterior of your Tesla Model Y with these stunning, high quality camera covers.
CAMERA COVER SPECIFICATIONS | Tesla Model Y
SKU:
A15A20-1901
Compatible with:
2022-23 Tesla Model Y Long Range
2022-23 Tesla Model Y Performance
2021 Tesla Model Y Standard Range
2021 Tesla Model Y Long Range
2021 Tesla Model Y Performance
2020 Tesla Model Y Long Range
2020 Tesla Model Y Performance

Material:
Carbon fiber
What's in the box:
1 pair of camera covers (driver's, passenger's)
3M tape

Installation Guide:
Model Y Installation Guide
Style + Performance
aerodynamically tested
When you install the complete ADRO Carbon Fiber Kit on your Tesla Model Y, you don't only get a better looking Model Y, you also get a better functioning one! The complete kit has been aerodynamically tested in-house by the team at ADRO using Computational Fluid Dynamics (CFD). In their CFD Testing, test results showed a 4.4% reduction in total vehicle drag and a downforce increase of 727 N, when all components are installed together; the Model Y Carbon Fiber front lip, side skirts, rear diffuser, and spoiler. Proving that the full Tesla Model Y Carbon Fiber Body Kit will have a positive effect on range and performance. No joke when we say Style + Functionality!

Made using prepreg technology, also known as "dry carbon fiber", this allows for the most precise fitment possible and extreme durability while being feather light! This method of creating carbon fiber parts is commonly used in exotics and high-end race cars...and now you can have that same quality on your Model Y!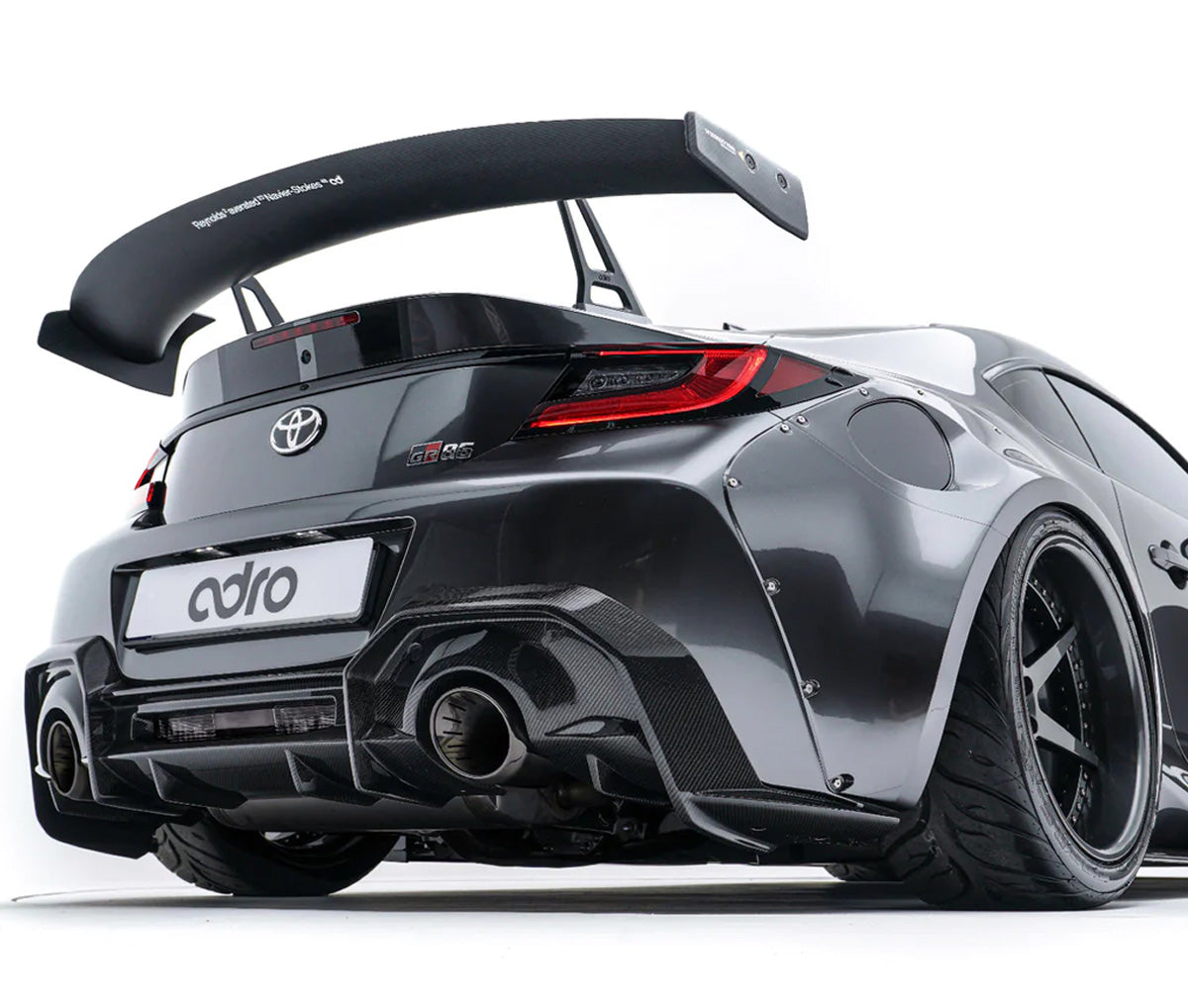 ADRO
Aerodynamic Development Race Optimization
A company that excels in product design and craftsmanship in all things carbon fiber. This passion is only equaled by our perseverance in pushing the automotive industry forward in technology and ideology.
Learn More
what People Are Saying...
who is
driven district
That's me; I had way too many cars and spent enough money on them to probably buy a few houses. You see…we're not that different. We love modifying our cars and spending money on them. Driven District is here to bring you the highest quality parts, at the best prices. You can check out our YouTube for product unboxing, reviews, and more! We are always adding new items, so check back often. Reach out if you have any questions or don't see a part you need!